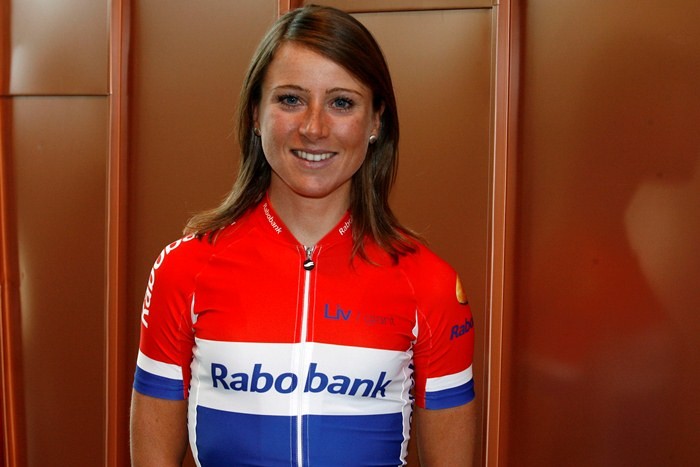 Dutch national road racing champion in 2012 and current Dutch time trial champ, Rabo-Liv rider Annamieke van Vlueten has moved her operation to the Swiss Bigla racing team. An integral part of the squad that has helped world and Olympic champion Marianne Vos to become perhaps the best cyclist on earth, van Vlueten, in her prime at 31 years of age, now joins a different team where she's likely to be the star, rather than a member of the supporting cast.
Update: Leading the Rabo-Liv team time trial riders in the world championships at Ponteferrada, Spain, Annemieke struck a barrier in a roundabout, causing a crash that left star rider Anna van der Breggen with a broken pelvis. Van Vlueten has been forced to withdraw from further competition at the worlds with a foot injury. This video shows the crash.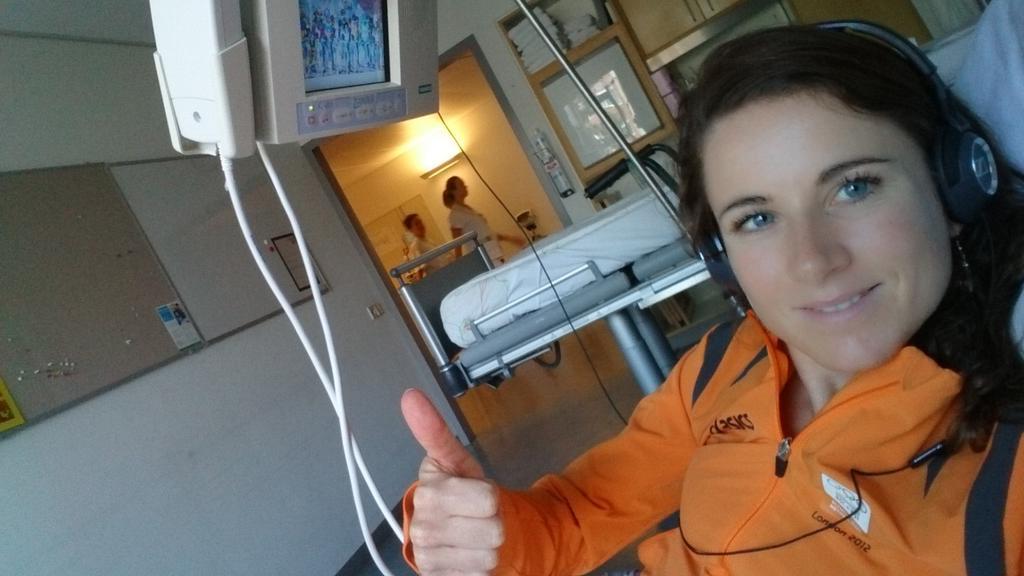 Anne-Mieke gives us the thumbs up from her hospital bed.