Southern California racer Holly Breck gives the account of one of the competitors in the Minneapolis Uptown criterium stage of the Nature Valley Grand Prix on t
he blog of the SC Velo-Empower Coaching website: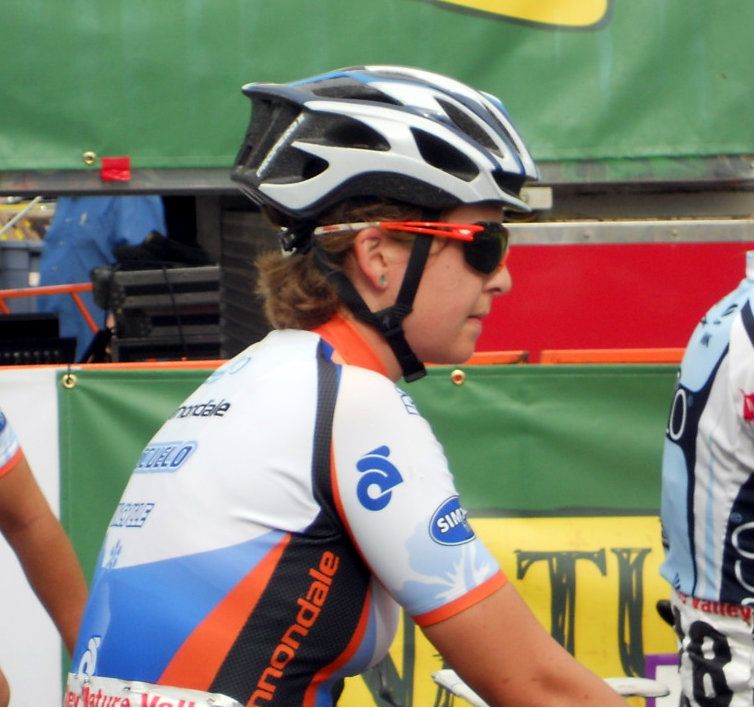 Written by Holly Breck Minneapolis uptown crit, where shall I began. This course compared to the first crit course was a lot safer, more flowing, lined up well cornered course. Yet all the racers where still just as excited and ready to go as ever from the day before the stage got cancelled do to a tornado watch and incredible crazy storm. Do to the pretty good crash on day one stage two my bike was thrashed. Rear wheel was toast (though come to find out now, after running my front wheel the whole time, it has a quarter size hole in it so both are toast.) my derailer hanger broken and my bars and hoods all twisted and mangled. Jake and I went to bike shops found some parts and from the help of the shimano support people where able to get my bike back on track just 30 minutes before start time. Man did we feel like chickens running around with our heads chopped off or at least I know I did. Sitting on the start line my heart was pounding, arms where shaking, legs where twitching and it was all that I could do to not yawn on the start line. As they called people up and said the national anthum, I said my prayers one last time and they fired the gun and we where off. It started off pretty fast and aggressive. Most part everyone was riding alright but you could tell people where getting excited. We were 9 laps in and had just finished a sprint lap. I was sitting near the front, thinking it would be safer to be towards the front more. As we came hauling through the start/finish line all of a sudden I see people slidding and bikes flying. Im skidding trying to dodge bikes and people. All of a sudden two bikes just come flopping right down in front of me. All I can think of at this point is not again!!! My front wheel just stops. I got over the bars but when I came down it was soft. I ended up landing on someone. Λ (oops) I heard "get off of me!!" and a push as I was trying to get up. The person I landed on was ok, which I was definitely happy for, I was ok and so was my bike. It took out close to 20-25 riders this crash and some got wind knocked out of them, heads banged up and definite road rash. The race was neutralized until the road way was clear. Once again I sat just behind the starting line shaking like a leaf, took a deep breath and was off once again. We were suppose to have a neutral lap to make sure the road was clear but as soon as we crossed the start/ finish line it was full gas. This time around I say my teammate jenny and knew she'd be a nice SAFE wheel to be with. I was with her for a while but she did this crazy ninja move through the field and I lost her in the pack. Then I found Melina and was with her then found Amber for a while, but with the laps counting down the attacks and moves were getting faster and faster. No matter how hard I tried I kept going backwards. Now with about 3 laps to go I found myself on the back of the pack. No one else behind me I tried so hard to stay with the group. I say the two laps to go sign and the group was getting smaller and my gap in front of me to the back of the pack was getting bigger and bigger. I just kept pedaling as I heard the screams from people "come on catch them, there right there!!!" so I pushed through but never caught back on. Lost some time but glad I wasn't in any other crashes after that. My teammates are incredible. All finishing with the pack and making it through to the next day. Many sketchy moves where made, one major and multiple minor crashes throughout the race where done and I was just glad to be leaving on my bike and not on a stretcher. It was a successful day.