Sunday, June 17, the NVGP racing scene moved over the hill to the St. Croix River valley town of Stillwater, Minnesota where the lady racers were scheduled to go up Chilkoot Hill and back down again 13 lung-busting times.
The sockless foot of Exergy sprint super-star Teresa Cliff-Ryan, winner of the two flatter urban criteriums in St.Paul and Minneapolis of this year's edition of the NVGP.
The upper part of Teresa.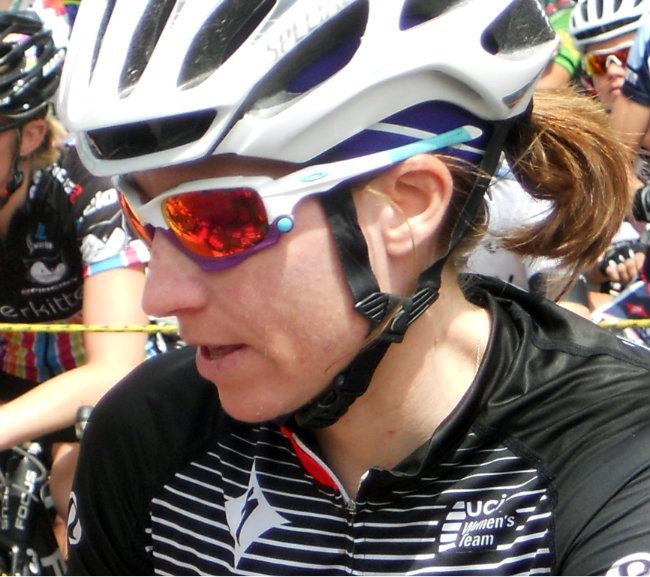 Former world time trial champion Amber Neben received word while at NVGP that she had been selected for the US Olympic cycling team competing in the London games.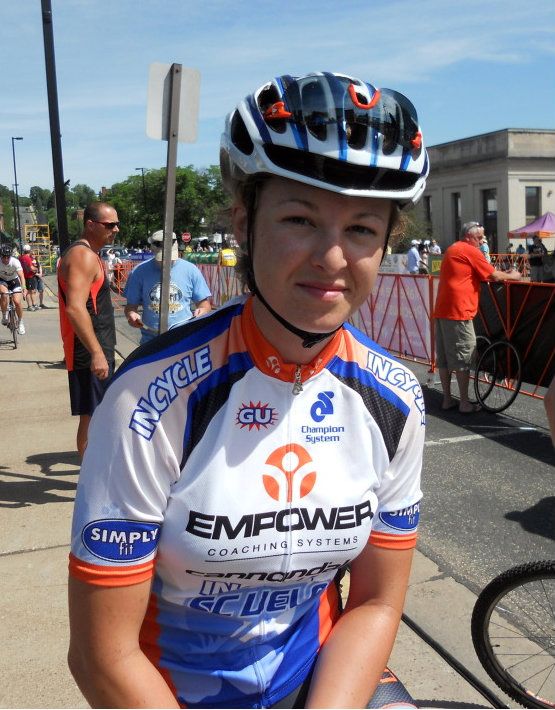 Affable Holly Breck traveled from southern California with her SC Velo/Empower Coaching team mates to try their luck against the star-studded NVGP field. The luck part didn't hold up for Holly as she suffered through mechanicals, crashes and flats but still started every stage.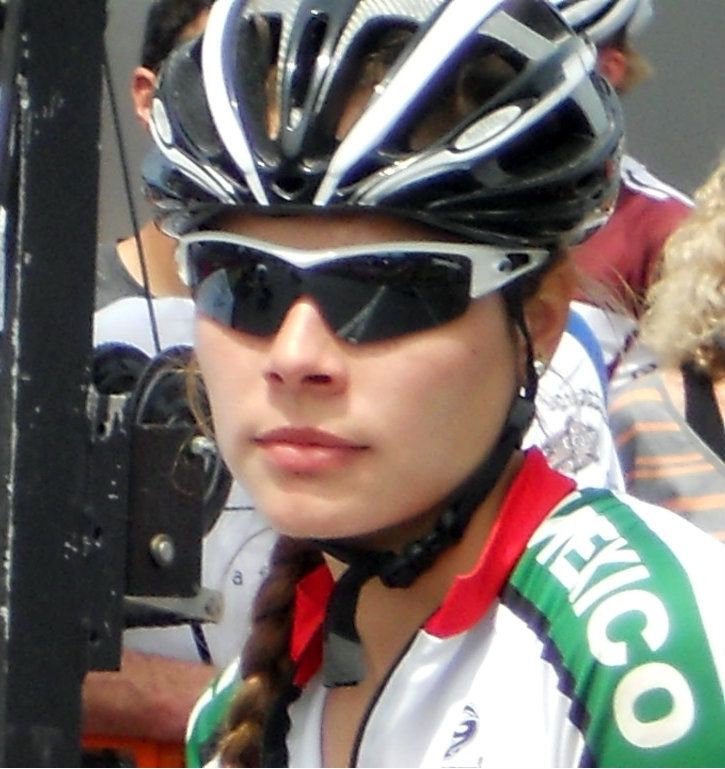 Nineteen year-old Mexican road racing champion Ingrid Drexler probably cemented her spot on the Mexican Olympic cycling team with a 15th place GC finish.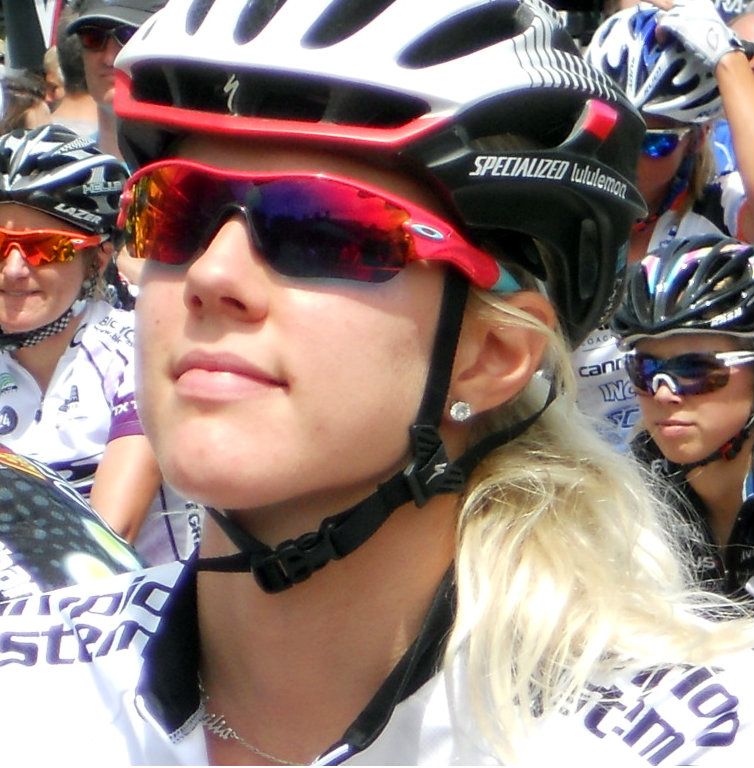 Speciaized-Lululemon rider Emilia Fahlin powered to a second place finish in the GC.
The heart of the Tibco racing powerhouse, Meredith Miller, Megan Guarnier and Samantha Schneider. Guarnier won the Stillwater stage with a solo breakaway. Days later she won the US road racing national championship while Schneider became the U/23 national title holder.