On Friday evening, June 15, the Minnesota cycling event of the year moved its orange barriers, announcer's stand and finish line to Hennepin Ave. in Minneapolis for the fourth stage of the Nature Valley Grand Prix, a criterium in the Uptown shopping and dining neighborhood.
Women's race leaders line up for the start. That's Leah Kirchmann in her red Canadian national road racing championship kit and Optum team mate Carmen Small in the race leader's yellow jersey.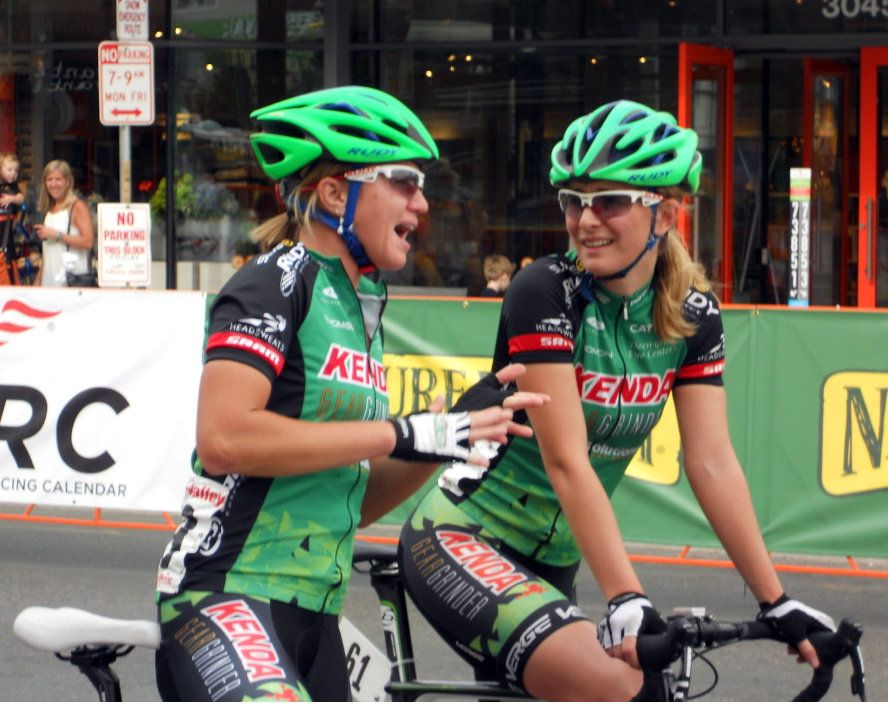 Tenacious Jenny Ives from the horse racing mecca of Saratoga Springs, NY explains her tactics for the upcoming race to Kenda Geargrinder team mate Lauren De Crescenzo.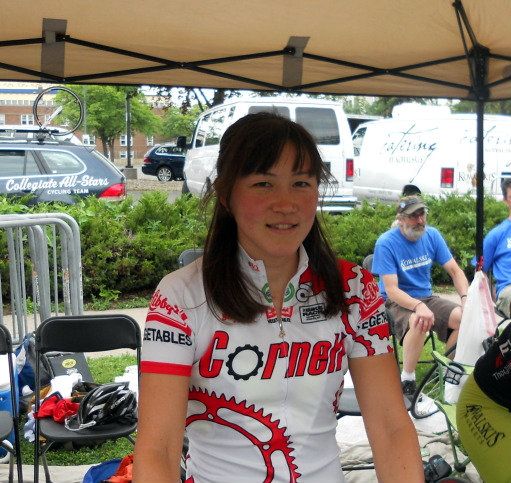 Cornell University student Lenore Pipes, a rare competitive cyclist from the Pacific island of Guam, represents the Kowalski's All-Stars, a team made up of college riders. Lenore surprised the rest of the peloton with a a fourth place finish in the sprint to the line at the St. Paul Criterium.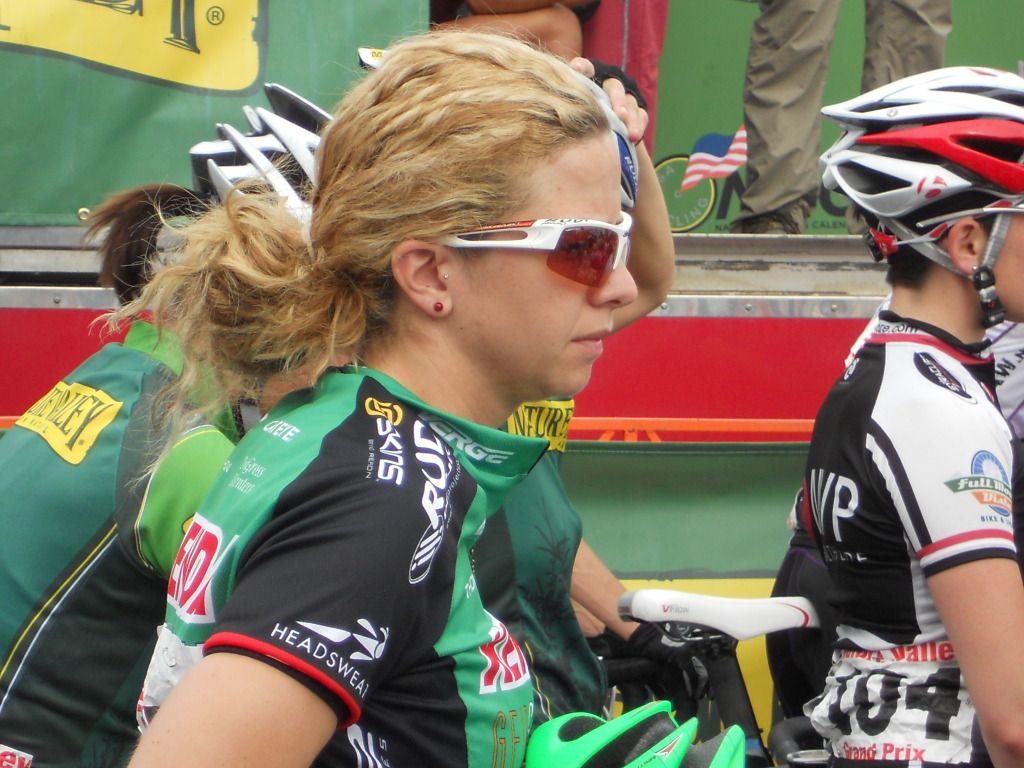 Local track and road racing competitor Tara James held her own against international competition.
Girls from the Minneapolis-based Optum Cycling Team wait for the starter's gun.