The indoor arena at the Dunn County Fairgrounds in Menomonie, Wisconsin is the site of the annual Wisconsin National Horse and Pony Pull. This year the feature event, the heavyweight competition between draft teams weighing more than 3200 lbs., attracted 15 teams from Wisconsin and Minnesota and produced one of the most exciting exhibitions ever. The John Loomis team from Mondovi, WI, always a threat to take first place, did so once again, making a full pull of 27'-6" on its first attempt after every weight addition, including the final load of 13,000 lbs. The second place team was the big Belgian pair of Gunner and Pete from the Larry Soppa barn in Arcadia, WI. Mark Ullom's team from Barronet, WI took third place.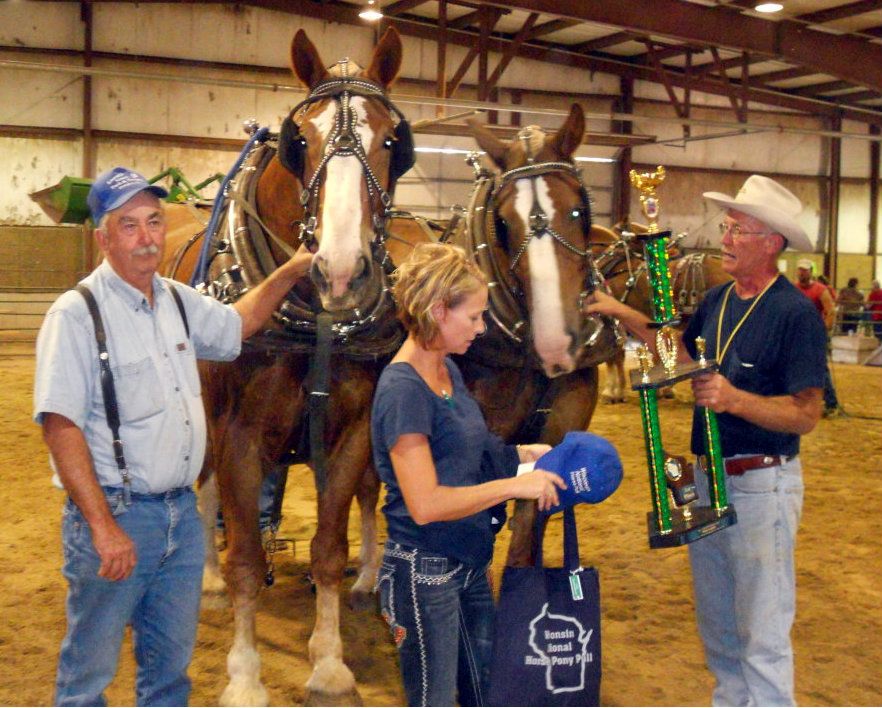 The royalty of the Wisconsin horse pulling kingdom, winning teamster John Loomis and teamster Becky receive the first place trophy from official Jim Lowery.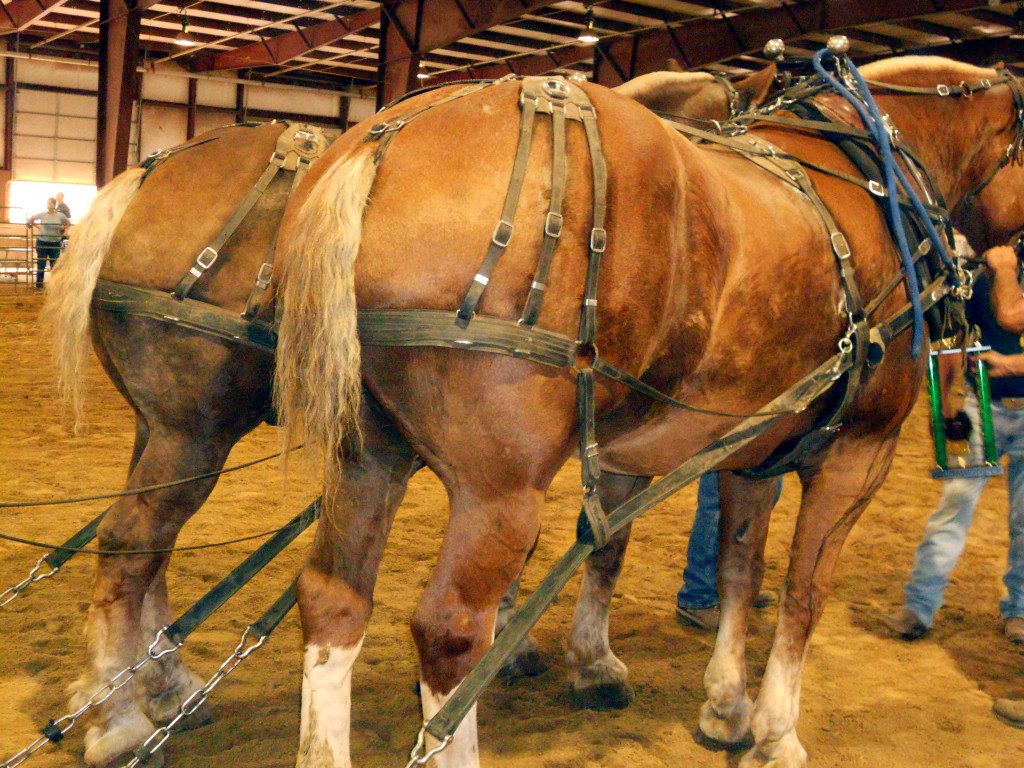 Perfectly proportioned powerful pulling posteriors. The muscular hindquarters of the winning Loomis Belgian team.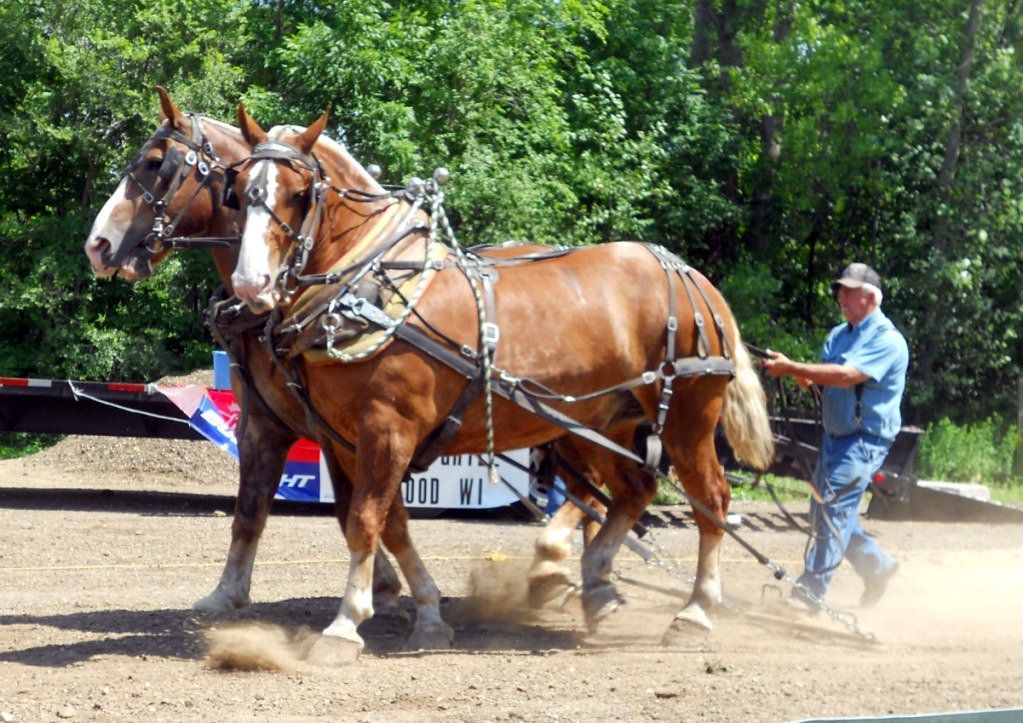 Loomis readies his team for action at a pull earlier in the season.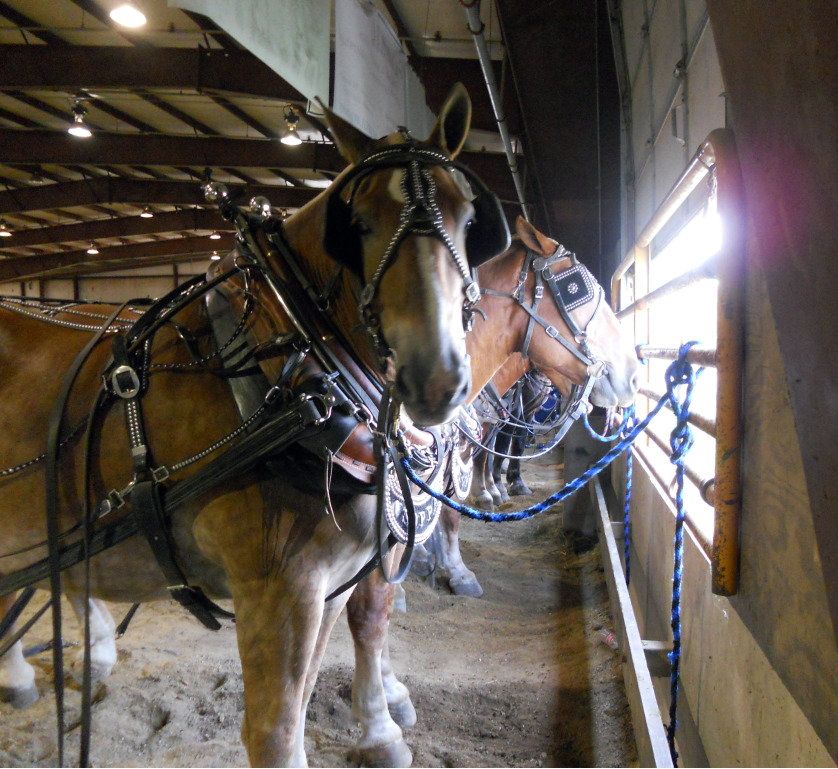 Gunner and Pete take a breather between pulls.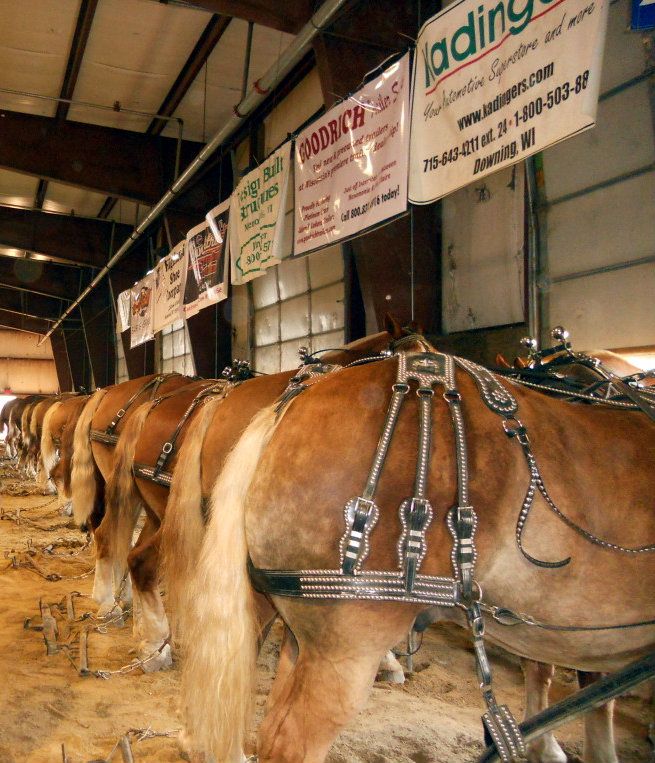 A rare sight in this day and age, a row of beautiful Belgians with their double trees behind them.