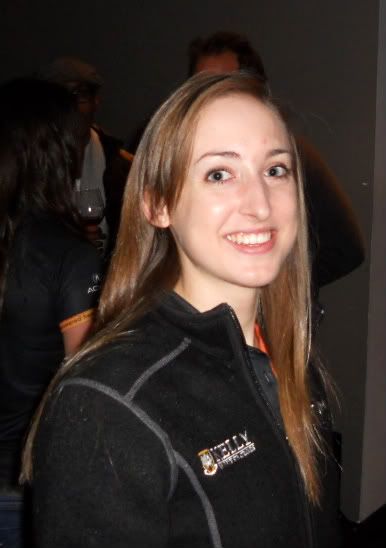 Winnipeg, MB native and Optum Pro Cycling-Kelly Benefit Strategies rider Leah Kirchmann defended the title she won last year in the annual downtown Tucson criterium with an impressive solo breakaway, nearly lapping the field and crossing the line 40 seconds ahead of field sprint leader Erica Allar. Kirchmann attributed her success not only to team tactics but also to an increase in her time trial training.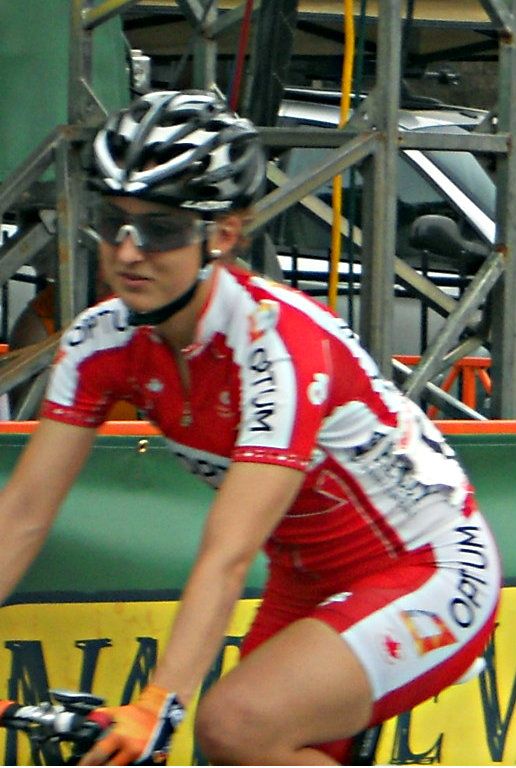 Leah Kirchmann in her Canadian national champion kit last year.
Exergy TWENTY16 track superstar Cari Higgins converted her banked track skills to a fifth place in the crit.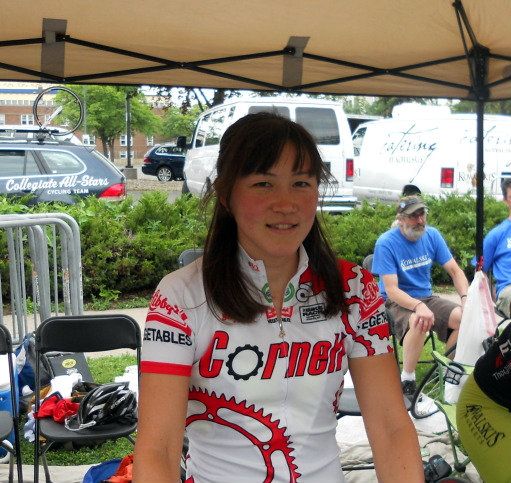 Guam native and Cornell student Lenore Pipes finished 6th.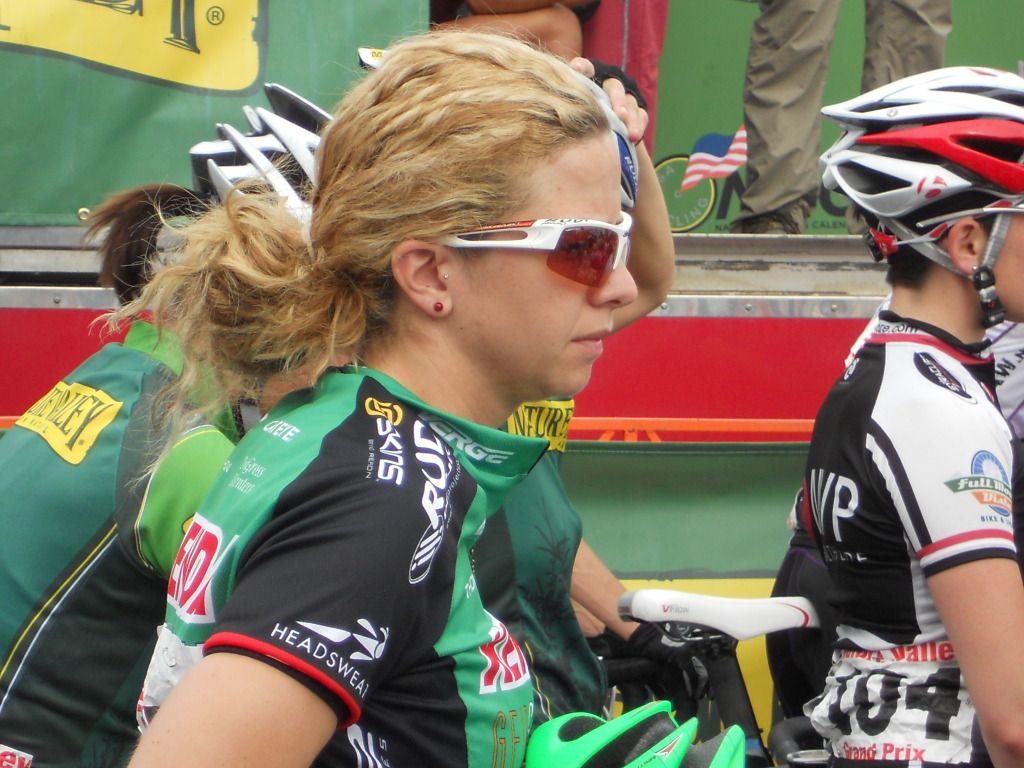 Minnesotan Terra James won a field prime with 13 laps to race.
Results from Cycling News:
Full Results
Elite women
1
Leah Kirchmann (Optum p/b Kelly Benefit Strategies)
2
Erica Allar (Care4Cycling p/b Solomon)
3
Joanie Caron (Primal Pro Women p/b BH)
4
Lauren Hall (Optum p/b Kelly Benefit Strategies)
5
Cari Higgins (Exergy TWENTY16)
6
Lenore Pipes (Care4Cycling p/b Solomon)
7
Christina Gokey-Smith (Rouse/Oogie Racing)
8
Jennifer Valente (ExergyTWENTY16)
9
Morgan Patton (Team Novo Nordisk)
10
Lauren Stephens (FCS|Zngine p/b Mr. Restore)
11
Tiffany Pezzulo (Primal Pro Women p/b BH)
12
Anne Donley
13
Annie Ewart (Optum p/b Kelly Benefit Strategies)
14
Amber Gaffney (Optum p/b Kelly Benefit Strategies)
15
Alisha Welsh (Sabino Cycles Racing)
16
Cinthia Lehner (Pepper Palace Pro Cycling)
17
Jessica Prinner (Care4Cycling p/b Solomon)
18
Christy Keely (Pepper Palace Pro Cycling)
19
Irena Ossola (Team Kenda)
20
Melina Bernecker (Primal Pro Women P/B BH)
21
Anna Sanders (FCS|Zngine p/b Mr. Restore)
22
Marilyn McDonald (Landis/Trek)
23
Melissa Ross (FASTER Performance Center)
24
Terra James (Team Kenda p/b RACC)
25
Carrie Cash Wootten (Pepper Palace Pro Cycling)
26
Kelli Emmett (Giant Bicycle)
27
Whitney Schultz (SkiNourishment p/b Paceline Projects)
28
Gwen Inglis (Team Kenda p/b RACC)
29
Amity Elliot (Team Kenda p/b RACC)
30
Kaytie Scott (Primal Pro Women p/b BH)
31
Julie Cutts (Primal Pro Women)
32
Nichole Wangsgard (Primal Pro Women p/b BH)
33
Kapri Gonzales (Landis/Trek)
34
Chloe Black (Sabino Cycles Racing)
35
Colleen Gulick (Team Kenda p/b RACC)
36
Kat Carr (SkiNourishment p/b Paceline Projects)
37
Judy Jenkins (Landis/Trek)
38
Katherine Ross (Pepper Palace Pro Cycling)
39
Lindsey Durst (FCS|Zngine p/b Mr. Restore)
DNF
Lee-Ann Beatty (Body by Vi p/b VeloVie)
DNF
Lisa Ribes (Sabino Cycles Racing Team)
DNS
Rachel Byus (FCS|Zngine p/b Mr. Restore)
DNS
Kimberly Truitt (Landis/Trek)
DNS
Stacey Jensen (Team Kenda p/b RACC)