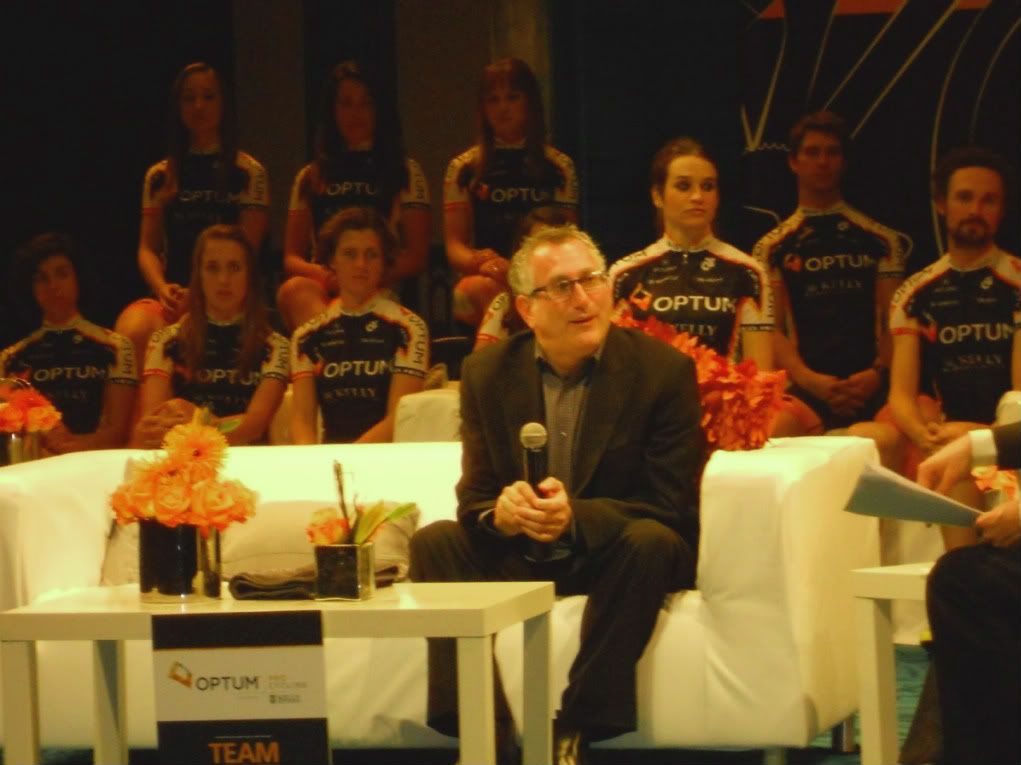 Charles Aaron, head of Circuit Global Sports Management, presents the 2012 men's and women's Optum Health-Kelly Benefits cycling teams.
Celebrated Minneapolis theater venue and architectural marvel, the Guthrie Theater, was the setting on the evening of January 30, 2012 for the presentation of the Optum Health-Kelly Benefits Strategies cycling teams. Beginning with a food, booze and schmooze including riders and fans from across the globe, the event moved onto the main theater stage itself for an introduction of the veteran riders and new additions to the squad and interviews with the most prominent members, including stars Jesse Anthony, Alex Candelario, Janel Holcomb, and Kristen Sanders. Everyone then adjourned to the open bar in the lobby for some extended chat with America's leading race riders. A great time was had by all.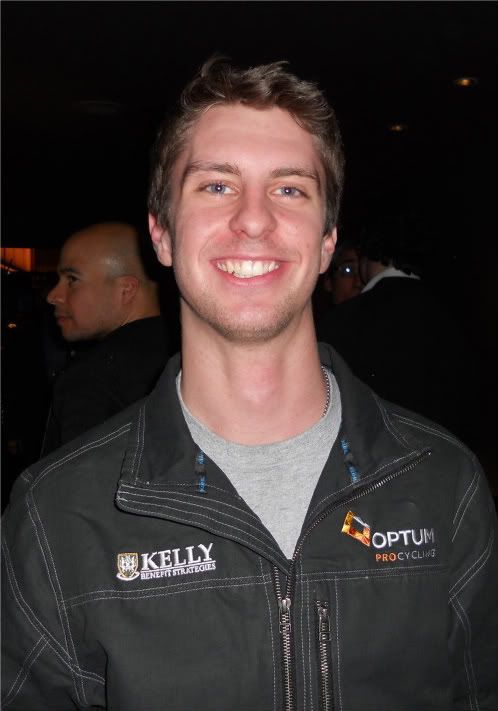 Second-year team member 20 year-old Colton Barrett from North St. Paul represented the extensive local cycling scene.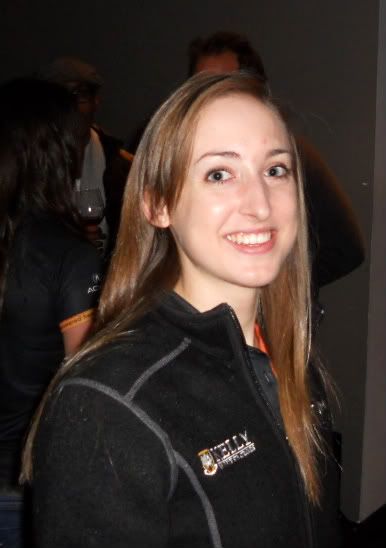 Winnipeg, MB native Leah Kirchmann is looking forward to another hugely successful racing campaign with a new sponsor and a podium spot at the Olympic games in London in July.
Dr. Reid Mumford, particle physicist from Johns Hopkins University, now considers larger moving objects while he maneuvers through the pro peloton.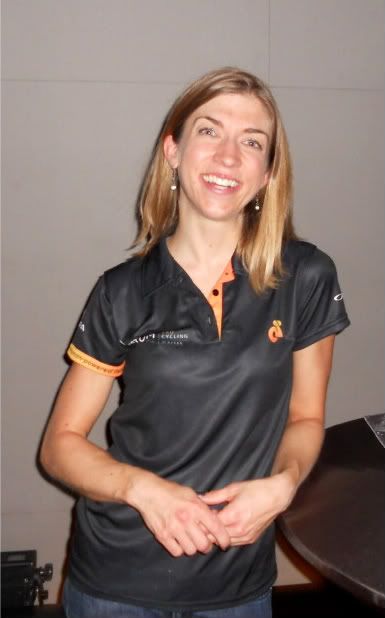 Janel Holcomb is the current National Racing Calendar champion.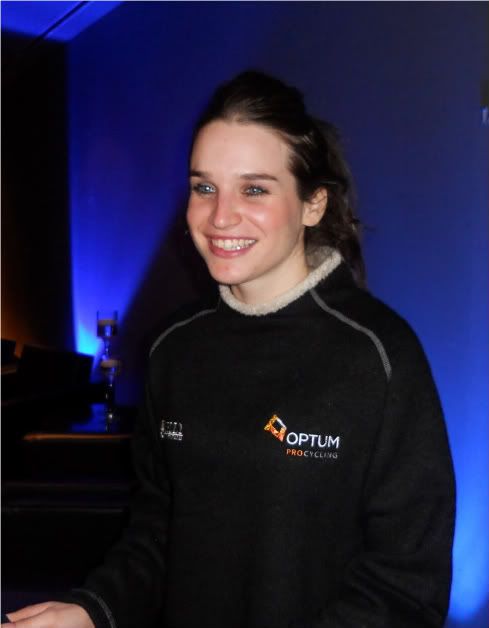 Canadian Joelle Numainville is the 27th ranked elite female cyclist in the world.