Minnesota Elite Women's Criterium Champion Teresa Moriarty
Perhaps the most successful female Minnesota athlete that doesn't play with a ball or don skates is cyclist Teresa Moriarty, who through the years has won every local road race of note and continues to be a sterling representative of her sport. In this year's edition of the state criterium championship, held before a deserted state capitol building in St. Paul, she attacked from the start and soloed in front of the pack for the entire race, sprinting up the hill to the finish line with a 36 second advantage. Yesterday she once again showed who's the boss in local women's cycling with a victory in the inaugural "South Side Sprint" in Minneapolis. Moriarty has occupied this spot for some years now but no one seems to be able to push her off the throne.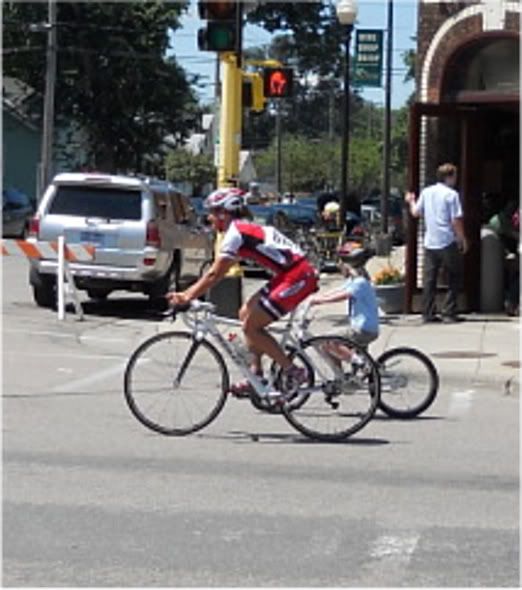 Teresa escorts a participant in the kid's race to the finish line after her own triumph a few minutes earlier.